Access & Functional Needs
We all have unique needs and abilities, but when we join forces, needs are met, and abilities are increased. Community preparedness thrives on what we can accomplish together. Here's how you can prepare:
Know which hazards could affect your area and call for evacuations. Create a network of people who can help during a disaster and design a plan for accessible transportation, if needed.
Consider daily needs and store extra provisions in case supplies are limited for several days.
Stay ready with battery backup for medical devices. Click here to see if you're eligible for Southern California Edison's Critical Care Backup Battery Program.
Did you know that emergency notifications in Ventura County are accessible in English and Spanish? Sign up for VC Alert here.
Business owners and educators are community leaders who find themselves as a network resource for many people. That kind of responsibility can be daunting, but some planning and educating upfront can ease the pressure by empowering others to take a bigger role in the network. Here's how you can prepare.
Develop and maintain emergency response plans that account for evacuation, sheltering, and crisis communication.
Educate employees and students about emergency plans. Include them in exercises to identify gaps and solutions.
Make preparedness a lifestyle through education. Consider incorporating a curriculum to keep preparedness at the forefront.
Don't re-invent the wheel. There are plenty of resources available to show the way.  Visit the resources section below for links to detailed information and action plans.
It is important that children know what to do in an emergency. Here's how you can champion the next generation of heroes:
Talk about it. Disasters are scary for everyone. Encourage kids to talk about their fears and show them how preparing can lead to a positive outcome.
Include youth in the family plan and maintaining emergency supplies.
Schools should have emergency supplies on hand. Talk with teachers to learn about their plans and provisions.
Children will play an important role in community preparedness. Help them make preparedness a lifestyle. Consider leading a youth preparedness team.
Pets are family members too. Don't forget to have an emergency plan for your furry friends
Many public shelters and hotels do not have the ability to accommodate pets. Know a safe place where you can take your pets before disasters and emergencies happen.
Does your pet have an exit buddy? Identify someone in your network who can care for or evacuate your pets if you are unable to do so. Consider using a window sign to alert first responders that pets may be home.
Keep a photo of you and your pet handy. If you get separated, it will be easier to reunite you.
Keep a travel carrier and go bag prepped and ready to keep your pets safe and comfortable. Click here for a sample checklist.
Large animals require some extra planning. Contact Ventura County Animal Services for advice on preparing or to volunteer in assisting with large animal evacuations.
Even if 70 is the new 50, at some point, most older adults experience some transition between independence, interdependence, and dependence.  Every situation is unique and requires a different formula of collective capabilities. Since no one knows you quite like you do, take time to plan and prepare for needs at every phase.
If you live in a community designed for older adults, connect with the neighborhood association to learn about emergency plans and procedures.
Maintain a network of people who can help during a disaster and plan how to stay in contact.
Keep an up-to-date list of medical information and work with healthcare professionals to ensure access to at least a 30-day supply of medications during an emergency.
Take note of daily routines and needs and customize an emergency kit around your unique needs.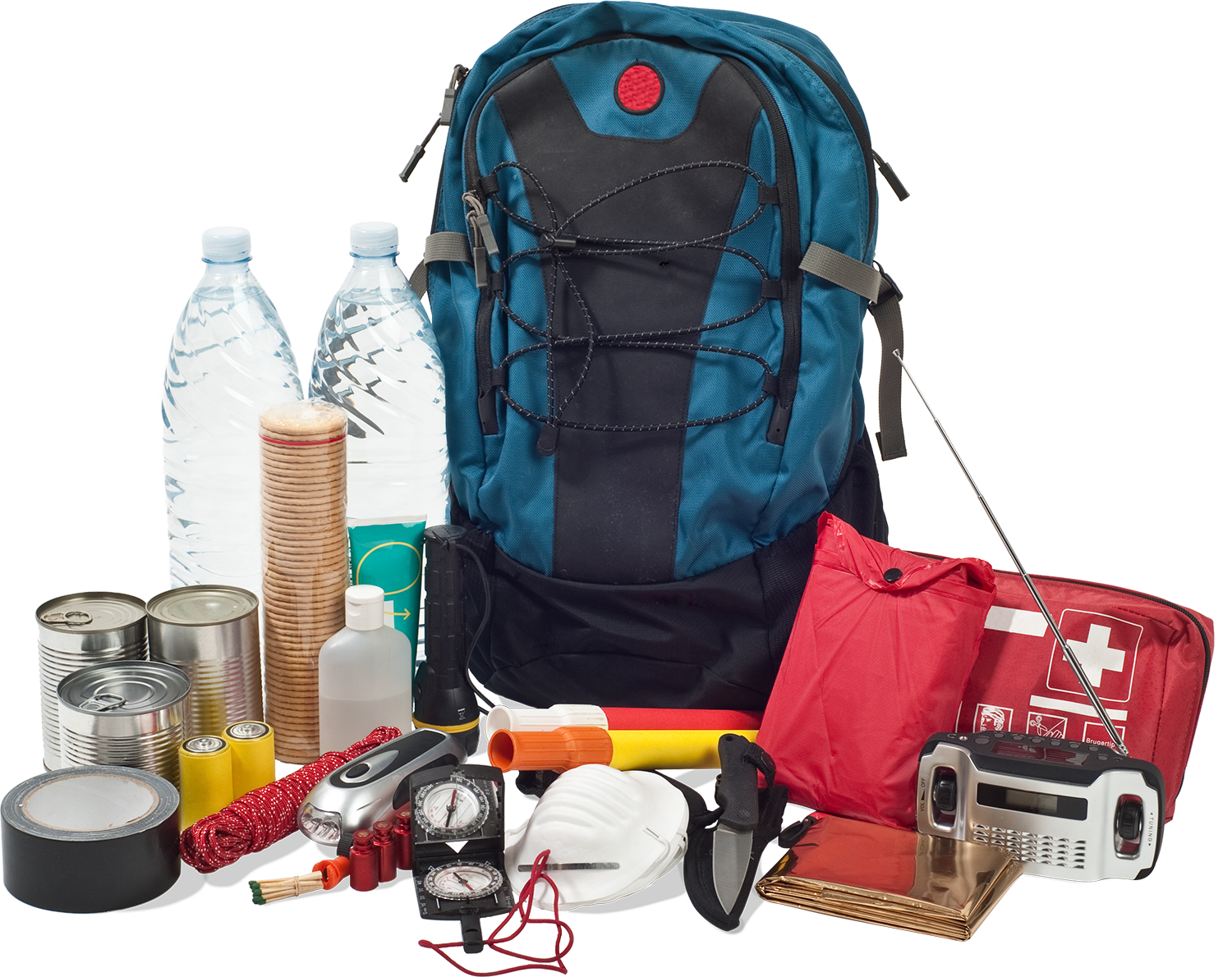 Get Started on Your
Emergency Kit
Don't wait until an emergency happens, when it's too late! Ready Ventura County makes it easy for you to create a kit that's just right for your household. Use our plan builder to get started today.