"There is a superhero inside all of us.  We just need the courage to put on the cape."
– Superman –
Now that you and your loved ones are protected, it's time to upgrade your hero status. Check out these opportunities to protect and serve your community.
Everyone has a personal kryptonite, but together we can overcome. Lending a hand in a network of helpers leverages collective capabilities and gives everyone that extra boost.
Make it part of your emergency plan to check on neighbors, friends and co-workers who may need a trusted evacuation buddy.
People living with access and functional needs may need additional support with preparing for emergencies. Build a network to help fill gaps in your emergency preparedness and response needs.
Strike up a conversation about emergency preparedness. It is a great way to learn how you can help others and vice versa.
While you're at it…Throw some extra supplies in your kit to save the day for someone in need during an emergency.
You don't need a TikTok or YouTube channel to change the world.  Go viral in your own circle by promoting emergency preparedness.  Use your network to increase awareness:
Follow us on social media and commit to share preparedness tips.
Post preparedness information or plug readyventuracounty.org on your organization's website or newsletter.
Ring the bell at school, work, and extra-curricular clubs by asking about their emergency plans.
Give basic kits as gifts.
Get your capes ready! The American Red Cross prevents and alleviates human suffering in the face of emergencies by mobilizing the power of volunteers and the generosity of donors. Their volunteers respond to over 60,000 disasters each year.
Auxiliary Communication Services (ACS)
Talk about unsung heroes!  Have you thought about how we will communicate in an emergency when our cell phones quit? These "old-school" technology enthusiasts will deliver your SOS in times of need. Licensed Radio Amateurs use a wide range of radio bands, each one with its particular strength in overcoming the barriers to radio communications. Amateur Radio operators can also use a wide range of communication modes, whether TV, data, voice, or Morse code to exchange messages. Unfortunately, this vital skill may soon be endangered. Did you know that the average ACS expert is over 50? Come let these old dogs teach you and your pups some new tricks!
Community Emergency Response Teams (CERT)
Would you know what to do if an emergency struck your community, school or workplace? After a disaster, professional responders will be needed everywhere. The Community Emergency Response Team (CERT) program teaches community members about the potential disasters that could affect their area and how to respond to them safely and responsibly. CERT educates volunteers in basic disaster response skills, such as fire safety, team organization, hazards that may impact their area, and disaster medical operations.
Disaster Assistance Response Team (DART) – Thousand Oaks
DART members are trained in: Basic Life Support, First Aid, and CPR ; Urban Search and Rescue; Incident Command System (ICS); Media Relations at the Incident; Traffic and Crowd Control; Fire Suppression; Scene Survey and Damage Assessment; and Mass Casualty Management and Triage.
Simi Valley Disaster Service Worker Team
The Simi Valley Disaster Service Work Team's mission is to minimize the loss of life, suffering, and damage to property following disasters by training and utilizing highly motivated community members in preparedness, response, and recovery activities.
Emergency Volunteer Rescue Team (EVRT)
Love animals? The Emergency Volunteer Rescue Team (EVRT) members assist Ventura County Department of Animal Services during times of disasters such as wildland fires, flooding, earthquakes, or any emergency incident requiring the evacuation of livestock.
Develop partnerships to educate, train and deploy citizen volunteers, including health care professionals (active and retired), in case of a large-scale local emergency.
Join the fight against hunger! Every hour of volunteer support translates into food on the plates of hungry friends and neighbors. Volunteer opportunities are available Monday-Friday from 8:00 a.m. - 4:00 p.m. Lend your hands to sorting, gleaning, gardening or packing.  Twelve years and older welcome. To find out more, click the link below.
United Way/Volunteer Ventura County
Not sure where to plug in? The United Way of Ventura County offers a variety of volunteer opportunities to serve the community. Find a job that speaks to you, or register as a Disaster Spontaneous Volunteer.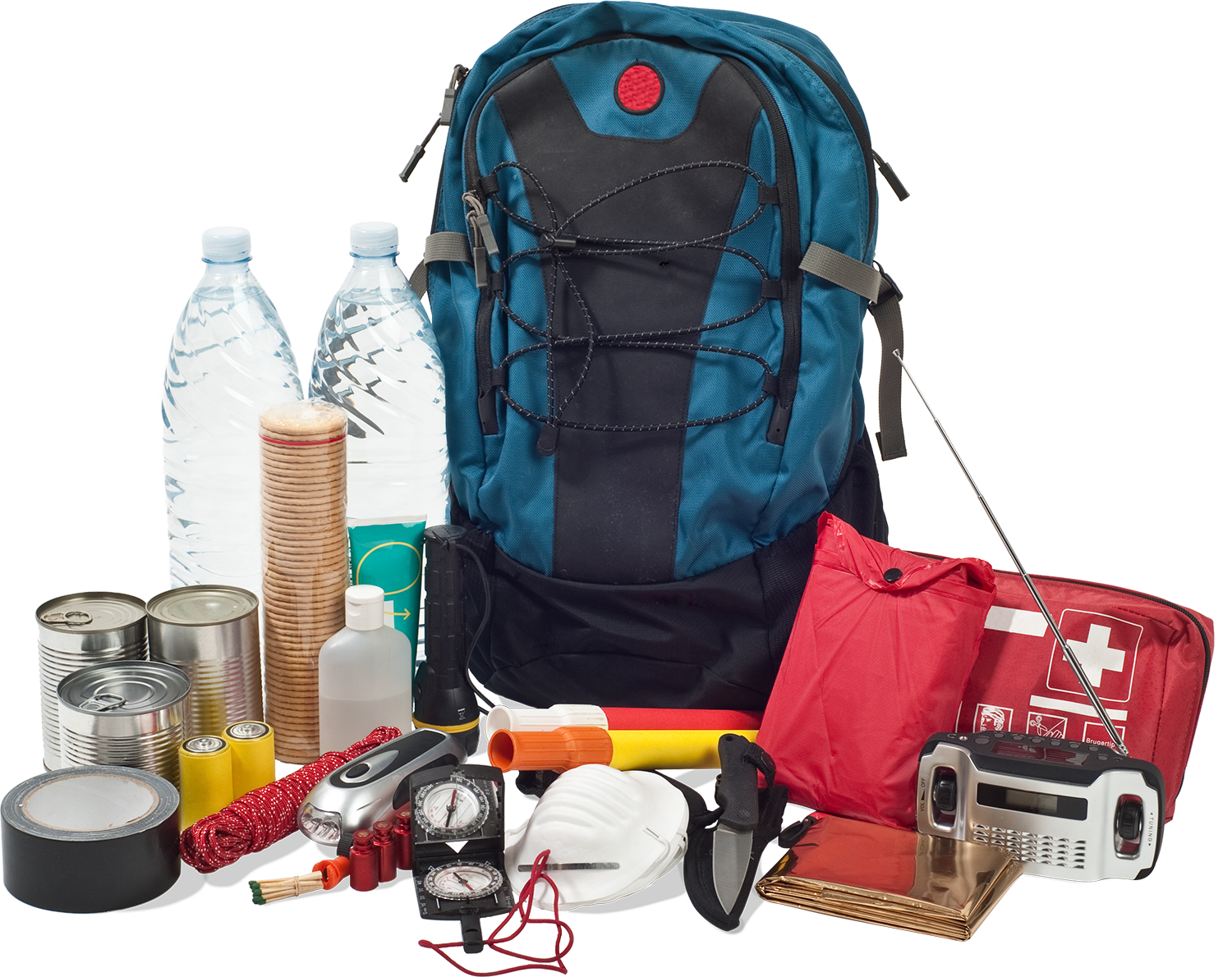 Get Started on Your
Emergency Kit
Don't wait until an emergency happens, when it's too late! Ready Ventura County makes it easy for you to create a kit that's just right for your household. Use our plan builder to get started today.