Ventura County's generally mild climate can sometimes be disrupted by extreme weather conditions. Some of these conditions include drought, extreme cold or heat, severe storms, strong winds, and even the occasional tornado. Here's what you need to know:
Climate change is the gradual, significant change in an area's typical or historical climate system, while severe weather describes the current state of the atmosphere, whether it be wind, rain, temperatures, etc. Climate change is not considered severe weather, but it is intricately linked to evolving weather patterns that impact the frequency and/or severity of events. Ventura County residents and local industry are vulnerable to the lasting impacts of climate change and resulting severe weather events. Here's what you need to know.
Droughts have historically been a cyclical part of California's climate. However, recent years have seen the longest-lasting drought in recent history, December 2011-March 2019. Prolonged dry years put a strain on our water supply.
Ventura County is one of the top ten agricultural counties in California. Sustained hot and dry conditions increase the risk of insufficient irrigation supply and pest infestation.
Sea Level Rise, caused by warming ocean temperatures and glacier melt, is estimated to increase ocean water levels in Ventura County by up to 3.2 feet in 2050.
Warming temperatures and rising water threaten sea life, contribute to coastal erosion, rising groundwater, and expanded flooding inundation models.
During certain times of the year, Ventura County experiences weather systems that produce extreme temperatures.  Both excessive heat and cold can pose health concerns.  Here's how you can prepare:
Stay tuned to weather reports from the National Weather Service or follow on Twitter and plan activities around peaks and low temperatures.
Stay indoors, if possible. Public buildings may offer relief from heat and cold during business hours
Older adults and children can be more susceptible to extreme temperatures. Check-in on loved ones and neighbors.
Never leave children or pets alone in vehicles.
In certain conditions, a warming or cooling center may be available in your area. Check with your city or visit VC Emergency for more information during an extreme temperature event.
Sometimes when it rains, it pours. Even in a drought, California sees its share of thunderstorms, and heavy, wind-driven rain.
Advances in meteorology mean that severe weather events are rarely a surprise.
The National Weather Service notifies the public of pending danger. Watch for emergency alerts on your wireless, satellite, or broadcasting devices.
Be prepared to stay or go. Depending on the situation, it may be safer to stay where you are. Store supplies at home, and in your car or at work.
El Niño and La Niña systems impact precipitation in California by bringing wetter or drier seasons, respectively.
Ventura County residents enjoy beautiful weather a lot of the time, but every once in a while, nature throws in a surprise.
Who knew? Ventura County has experienced approximately seven tornadoes on land since 1992.
In 2019, a mild tornado with wind speeds of 65-85 mph caused some damage to Ventura Harbor and local agricultural areas.
Cool air from the Pacific Ocean mixes with warm air coming from the inland deserts, which is why most local tornadoes begin as waterspouts and move onto land.
Wildfire can produce "firenadoes" When hot air rushes upward and mixes with new surface air, it begins to rotate, causing a tornado filled with fire. Firenadoes are unpredictable and very dangerous.
Santa Ana Winds usually arrive in the fall, bringing hot, dry conditions.  However, wind events can happen any time of year.
Strong winds quickly reduce moisture in the air and vegetation, increasing the risk and spread of wildfire.
A Red Flag Warning is issued by the National Weather Service for periods when a combination of weather conditions, including low humidity, high temperatures, and gusty winds are predicted.
Strong winds have the ability to carry heavy objects and push down trees. Always watch for debris and use caution when outside.
During strong wind events, utility companies may decide to shut off power to reduce the chance of equipment igniting a fire.
Do your part. Avoid using outdoor barbeques, fireplaces, and other activities involving fire when strong winds are present.
The Santa Ana winds are also known as "Devil's Breath" or "Devil's Wind" because of the hot/dry conditions they bring.
Simi Valley reportedly got its name from the Chumash word "shimiji," believed to mean "little white clouds that dance on the wind."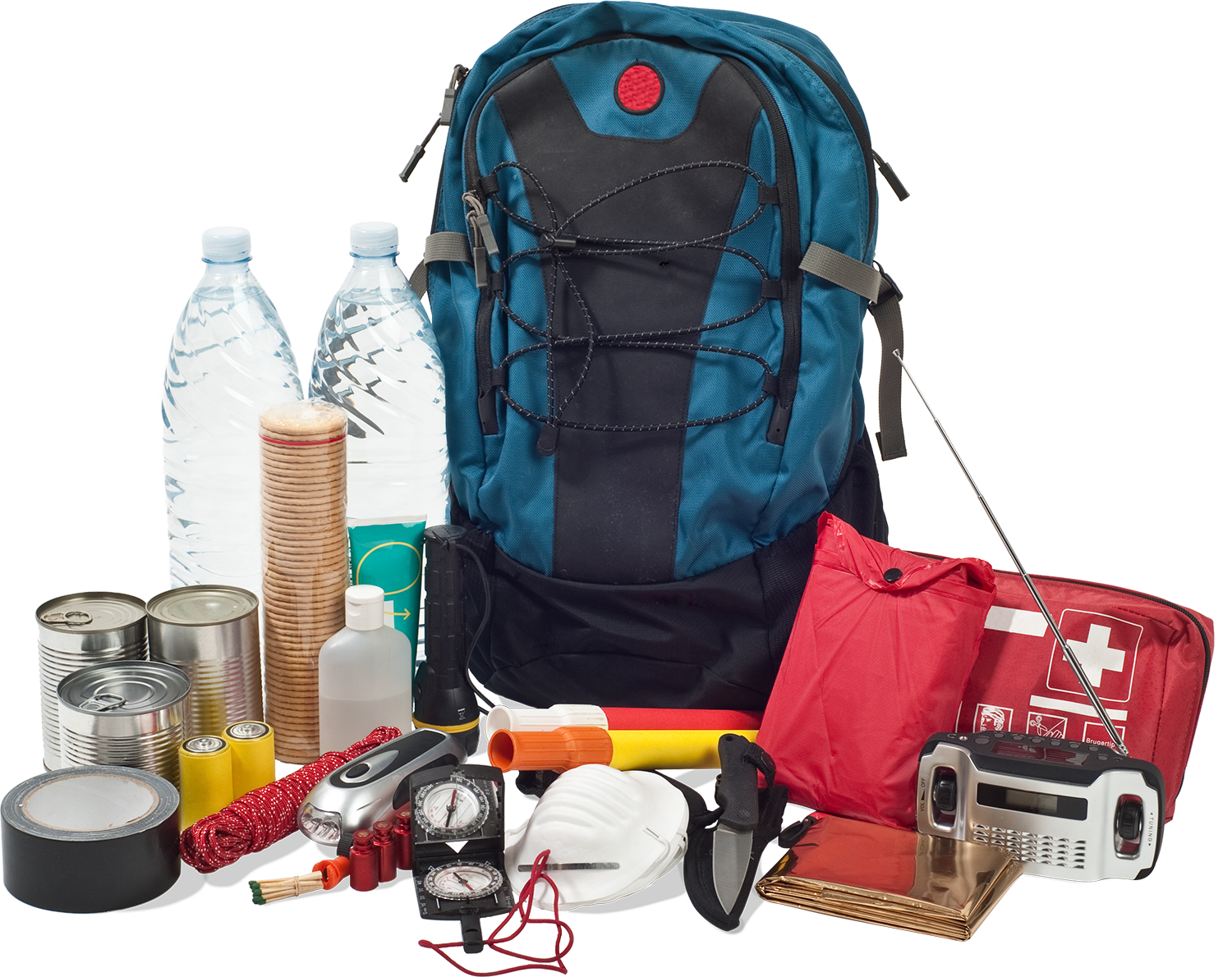 Get Started on Your
Emergency Kit
Don't wait until an emergency happens, when it's too late! Ready Ventura County makes it easy for you to create a kit that's just right for your household. Use our plan builder to get started today.