Ventura County Emergency Operations Plan Update
The Ventura County Sheriff's Office of Emergency Services, in partnership with Terra Firma Enterprises, is in the process of updating the Ventura County Emergency Operations Plan (EOP).  The EOP addresses the County's planned response to extraordinary emergency situations and natural, human caused or technological disasters and requires reviewing and updating every three years.  We believe that emergency preparedness is a shared "whole community" responsibility, involving a broad spectrum of community interests including individual members, businesses, faith-based and other community organizations, academia as well as the media and all levels of government.  One of our goals is to be as inclusive as possible given today's pandemic restrictions, so we invite anyone interested in being part of this important project to download for review our current draft of the Emergency Operations Plan by clicking on the following link:
ENGLISH                                         ESPAÑOL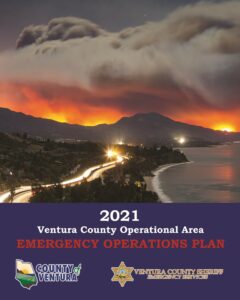 Community Feedback Form
We want your comments! Use the form below to submit your comments on the draft plan!
Public Comment period : February 3, 2021 – October 1, 2021